Case Studies

Team Development Programmes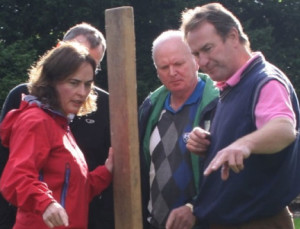 Each of our programmes are designed to suit the needs of each specific group. We work with our clients to design and deliver programmes fit for purpose, that have the maximum impact and have a real return on investment.
In our design we consider:
Programme Objectives, Duration, Best type of learning methodology (Classroom/Outdoor etc),  Level of analysis (if any), Where the training fits into your overall development plan, if follow up modules are required and possible locations/venues to make the experience unique.
See a sample of our case studies outlined below. These include:
Team Activity Programmes
At times the requirement for a team programme is for the group to experience a series of team activities that enables the group to bond and have fun by doing tasks/ activities together.
Differing from a  team development programme (where there is a more analysis and reflection) these activity programmes are designed as enjoyable, participatory and memorable experiences.
Sample programme include:
Team Activity Programme
Art attack
Movie Making/ "15 famous minutes"
It's a Knockout
Mission Impossible
Drumming Workshops
The Best of Both Worlds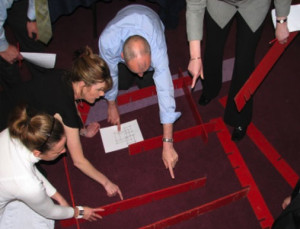 The question is sometimes asked by our clients if they can have "a bit of both" – a combination of team activities and a team development programme with analysis/reflection etc.
Yes is the answer.
We have the expertise, experience and ability to combine both based on what you want.  In fact this is what we feel is our unique offering as we can combine both. Offering high level facilitation with a wide variety of unique, enjoyable experiences.
Module/Programme:
Organisational Development; Team Development; Leadership; Change Management
Client:
Irish Life and Permanent
Venue:
Marriot Johnstown House Hotel, Enfield; 
Radisson SAS, Stillorgan; 
Nuremore Hotel
"Integrating your experiential expertise into our training strategy has ensured that the development of our teams and leaders has had a significant impact on our business growth."
Conor Maguire, 
General Manager, 
Group HR, 
Irish Life and Permanent
----------------------------------------------------------------------------------------------------
Module/Programme:
Managing Change
Client:
Western Wines
Venue:
Madeley Court, Telford, UK
"Thanks again for your input at this years conference in the UK. The continuity from last year (in Ireland) ensured that we are continuing to focus on our action plans as we move forward."
Melanie Hopkins,
HR Manager, 
Western Wines
----------------------------------------------------------------------------------------------------
Module/Programme:
Innovation Management Workshop
Client:
Joint Venture IBEC/Malta Enterprise/Allied Consultants.
Venue:
Jurys, Croke Park 
IBM, Damastown
"Personally, the coaching helped me a lot to restart a process of inner/outer finding myself, both professionally and personally. The course was relaxing, refreshing but down-to-earth, and realistic. I will treasure my visit to Ireland."
Adrian Coleiro, 
Director
Information Systems Ltd, 
Malta
----------------------------------------------------------------------------------------------------
Module/Programme:
Presentation Skills
Client:
National Education Welfare Board
Venue:
Writers Museum, Dublin
"Excellent course - well thought-out, interactive, and encouraging participation in a most non-threatening way."
David Bradley, 
Education Welfare Officer, 
National Education Welfare Board
----------------------------------------------------------------------------------------------------
Module/Programme:
Team Development
Client:
ESB International
Venue:
Bilbao, Spain
"Focusing on the team at the start of the project ensured that we could focus on the task when the deadlines loomed."
Ciaran Power, 
General Manager, 
Bizkala Energia/ESB International, 
Bilbao
----------------------------------------------------------------------------------------------------
Module/Programme:
Project Management (Diploma and Masters Programmes)
Client:
Centre for Project Management. University of Limerick
Venue:
Millrace Hotel, Bunclody 
Dolmen Hotel, Carlow 
Ramada Hotel, Blarney 
Lusty Beg, Fermanagh
"We would like to thank you and your team for successfully facilitating a very real and worthwhile experiential programme, for our team and leadership modules, every year since 1998."
John Kelly, 
Director, 
Centre for Project Management, 
University of Limerick
Scroll for more

"Fintan provides an excellent professional service and works very closely with our team at the Centre to provide students with the best experience possible. I would highly recommend him in the service he provides as he is expert, reliable, flexible and professional in his preparation, execution and evaluation"

Dan Aherne, Programme Director Centre for Project Management, University of Limerick.

"Fintan has developed and delivered a series of experiential teambuilding weekends for our MBA Programme in IT Sligo since 2006. Each time he has facilitated an excellent and challenging personal learning experience that has exceeded expectation. Fintan offers consistent quality and expertise tailored to meet our programme requirements"

Mairead Mc Cann, Lecturer at Institute of Technology Sligo.